"Ben created an experience that took me from having an unknowing victim mindset to feeling empowered, in a single word phenomenal."
Josh Wiesler – Illinois
"Where would we be without Ben, we are so happy he came into our lives, we love him"
Mai Stanek – Shanghai
"Ben really opened my eyes … He convinced me that you are capable of anything you set your mind to"
Jing He – London
" Ben was born to do this, thank you!"
Suzanne Deese – Texas
"Ben is the best coach I have had to work with so far."
Bertin Cormier – San Francisco
"Its like a f***ing assault course. I am mind f***ed. Wow"
Shad Kayani – Shanghai
"Thank you Ben, I am now doing awesome things since we spoke, I am free to be me, to create again and finally share it!"
Leena Chaudhury – London
"I recently hugged by step dad, Ben helped me get closer to this issue and let go of the pain in my heart, thank you"
Samy – London
"Ben helped me realise who I really am, instead of the robot I was before without emotions"
Jungle – Shanghai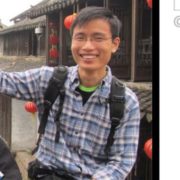 "This is the turning point of my life. I thought of myself as opportunistic and now realised how much I have missed out. I appreciate things so much more. The value for money is priceless. I am speechless and will follow it through for the rest of my life. I have made massive changes and appreciate things so much more. This mindset rocks!"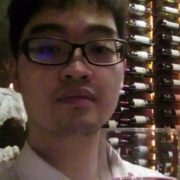 "It was like clearing away the muck in my life and finding myself beneath. Like a breath of fresh air, Ben helped clear my head and let go of the past . . . so I can take hold of the future! It was definitely nice to remember who I am. A king. Much like the clear sky after the storm I can see clearly again. Screw what others think about me, I am lord of my life and others are jelly aa F***!"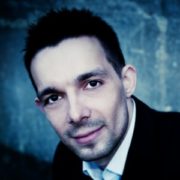 "That Ben I will never forget for the rest of my life. To try to understand the pattern I have been running and get to the core of it has been amazing. No one has been able to help me the way he did. I want to honor him and thank him. I am so grateful he showed up and appeared in my life."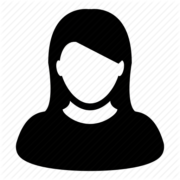 "It was life changing. I was terrified at the beginning but it was worth every f***ing tear because I smile better now; not more, not different, but better. I've been trying for years and years to overcome my cycle. I've struggled with a cycle of patterns, depression, suicide and no one could help me until I met Ben.
Working with Ben created an environment of trust. We built a relationship where I knew he would not judge me, he was on the same level as me; and because of this, I was more honest with Ben than anyone else before him. In my experience, in a therapist's office, I sat with a therapist who wrote things down on a piece of paper and then told me what to do. The therapist told me things like stop drinking coffee, or to sleep more. But none of this helped create change in me. With Ben, he taught me how to have fun. When I realized the reality of the world I live in, I could no longer live life on and off. Ben's way of seeing things is more workable, changeable, and achievable in the real world. This is what is different about working with him.I finally have a relationship with myself. I can trust myself, and therefore, the people around me as well. I have accepted myself, I love myself every single day. I finally have a relationship with my family! I am visiting my family for a whole month after 10 years, just because I want to spend time with them. I even want to go on dates and am confident to go search for the right guy.
It has been very magical, especially in the beginning. People came up to me and said I look different. It made me feel so confident. A friend of mine told me 'Ben is a genius he destroyed everything in an hour.' Another friend said 'Ben's work is magical. It is unbelievable that Ana has tried so many different things, and nothing worked until now."
My time with Ben has been life changing; it's been better than unicorns. After every tear and sleepless night, I can only describe it in one word: magical"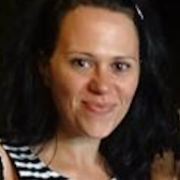 "Thank you for truly listening to me. Ben is a creator of momentum and I am thoroughly enjoying this. It's like coming out of dirt all of a sudden and blooming. I am raising all my standards through the action steps. Thank you!"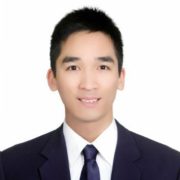 "Working with Ben was an unconventional experience that gave me more personal growth in 6 months than in my entire life time. It's been a turning point in my life. Instead of moping around and being depressed I feel empowered and enlightened. I certainly wondered at some points yet I found there was always a method to the madness!"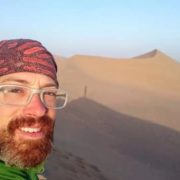 "Ben is a cool guy, who is extremely well organised, bringing topics right to the point. He has a super fast reaction for everything, with coaching during the day and the same evening received summary and extra material was very valuable. I was quite an effective and forward going person before the coaching but surprisingly I could learn so much more. I appreciated the straightforward attitude, it really pushed me a big step forward."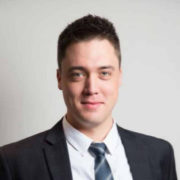 "No one ever taught us some of the most valuable lessons in life, like: how to be happy, how to connect with others, how do we deal with our own needs, and how to best go about loving someone. These are the questions that make a life. Ben helped us enormously on our journey to answer these questions and provided us with the emotional and intellectual support we needed to find the answers for ourselves. I don't know where we'd be without him."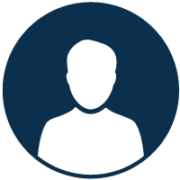 "This journey with Ben has been life changing. I met him at a bar in Shanghai and he is a life saver. God bless him, I don't know what I would do without Ben. These have been the most re-energising months of my life. I have stopped taking mood stabilisers, I feel fitter, my relationships have completely changed and I am finally feeling great. Yes I am working with him for another 12 months. I am fully committed!"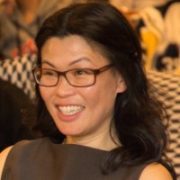 "Ben came at a time when our relationship had hit critical mass. He was the quintessential loving impartial third party we desperately needed to shed better perspectives to dimmed eyes. Though the work was ours to do, it was invaluable having that little pixie play compassionate referee when needed. Words can't even express how much he means to us, we love him"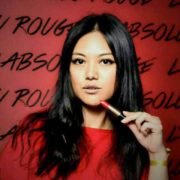 "Working with Ben was an unexpected, amazing experience, I have lived for 35 years and have never known myself better than I do now. Now it seems as if life is much brighter and I see things differently. Previously it was always grey which is why I was sad, but Ben has changed my whole life. He is very funny, inspiring and knows how identify and fix the problem. In Chinese there is a saying, you don't know how high the mountain is because you are on the mountain, Ben told me the truth I haven't seen before about myself. Now I am a different Rachel.
I have released burdens, and have never felt happier. I have a much better relationship with my daughter, who enjoys being with me more, and more. My relationship with my mother and father is now on a completely different level. Previously, they were just the people that raised me. My parents never told me they loved me and I would never tell them how I felt. Now, not only do I share how I feel, but they also share things with me in ways they never have before. I never knew my father before and now I do. He is now always here for me. I feel that we are finally a family. Overall, I feel refreshed, and the changes were huge. I can't express my appreciation more. All I can say is thank you. Thank you for a very different experience I have never had before, it was amazing."